Aren't these just such cute cards? Right now, you can get 5 cards FREE (you just pay for shipping) at:
http://www.shutterfly.com/cards-stationery
So I designed these, with a photo a friend took of our family at the Old West festival a few months ago...I love how the word "Dream" is written over the top! And when I was done with my order, I saw that there was a link to share it on my blog (when I do that I will get $10 off my next order)!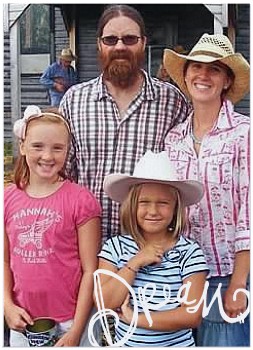 Dream Sketch 5x7 folded card