...sending out cards tomorrow in the mail...stamps are 44 cents each, I heard rumors they might be going up in price? I wish I'd gotten the
evergreen
"forever" stamps, but they don't fit into our dispenser. Isn't that thing so cute? my parents gave it to me a few years ago as a Christmas gift. I just love writing letters.
Here's a peek inside! I got 50 of these cards from
Shutterfly
...I love how they turned out.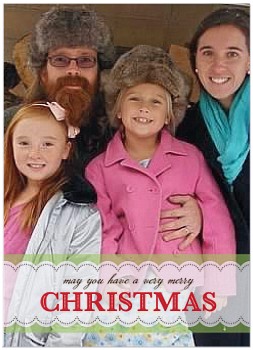 Full Of Love Christmas 5x7 folded card